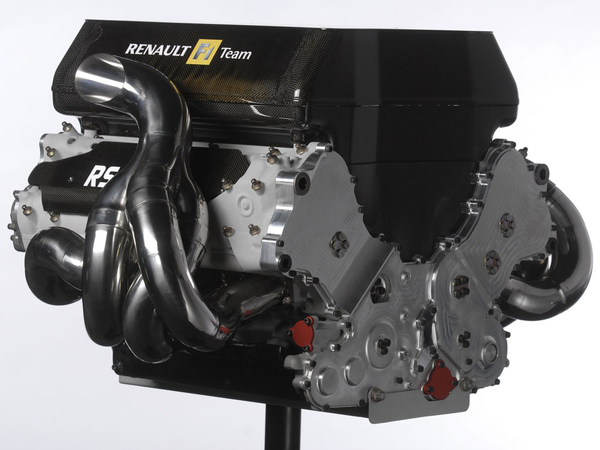 今天看到一月的文章討論 規則改變對引擎策略的影響
覺得相當的值得參考
就翻譯了一下

根據之前的文章
大家都知道 本季 引擎並不一定要連續使用
但是 一季只能用八個 如果超過的時候 就要往後十個位置出發
因此,每隊都會設法減低引擎的損傷
除了Monaco全長260公里以外 其餘大概都是300km
因此 賽道長度並不是選用引擎策略的重要考量因素
更重要的考量點會是 每一圈 引擎承受壓力的比例(例如:油門踩到底)
以下是各賽道 每圈 油門踩到底的 比例
Monza - 70% full throttle
Spa-Francorchamps - 70%
Melbourne - 65%
Sepang - 65%
Interlagos - 65%
Silverstone - 64%
Istanbul - 63%
Bahrain - 63%
Nürburgring - 58%
Hungaroring - 58%
Catalunya - 57%
Shanghai - 55%
Monte-Carlo - 42%
Suzuka - ?%
Abu Dhabi - ?%
Valencia - ?%
Singapore - ?%
從本季17站的分布來看
平均 每個引擎要用兩站 一個要用三站
引擎策略:
引擎不須連續使用 代表各隊可以 根據引擎所受的壓力不同
而去調整同一個引擎 使用的賽程
例如 使用在Monza or Spa的引擎 可以拿來用在Monte Carlo
當然 這代表引擎要好好保存幾個月兒保證不會壞
當然 下雨也會影響到
雨天引擎受的壓力減少很多
所以雨天跑的賽事引擎 就可以拿來使用三個賽道
因ˇ此 我們比較不會看到車手因引擎而受罰的畫面
但是 車手到賽季末的時候 就必須決定哪一個引擎 必須用第三個賽道
最後 目前還不確定FIA會不會要求車手工不引擎細節
但是有的話 當然會是比較好的

此篇文章完全是翻譯文章
但是覺得挺有參考價值的
English
The new engine rules
The new engine rules can be summarised as follows:
Drivers get a total of eight engines for the 17-race season

If they have to use a ninth engine they get a ten-place grid penalty

They don't have to use the same engine in consecutive races

As in 2008, the engines they use in Friday test sessions are not subject to these rules - just Saturday practice, qualifying and the race
If you want the full detail have a look at article 28.4 of the 2009 F1 Sporting Regulations which you can find on the F1 Fanatic drop.io account.
Teams will obviously want to manage the amount of work their engines do to reduce the risk of one failing. Almost every Grand Prix is run to the same distance, 300km, except Monaco which is 260km, so that will not play a great role in their thinking. A greater concern is what percentage of each lap is spent with the engine under maximum stress - i.e. at full throttle.
Engine demands at F1 circuits
Here's a list of the tracks on the calendar ranked by the proportion of time a driver spends on full throttle during a typical lap. (I haven't been able to find data for all of them - please fill in the gaps if you can).
Monza - 70% full throttle
Spa-Francorchamps - 70%
Melbourne - 65%
Sepang - 65%
Interlagos - 65%
Silverstone - 64%
Istanbul - 63%
Bahrain - 63%
Nürburgring - 58%
Hungaroring - 58%
Catalunya - 57%
Shanghai - 55%
Monte-Carlo - 42%
Suzuka - ?%
Abu Dhabi - ?%
Valencia - ?%
Singapore - ?%
Spreading out the number of races evenly between the engines means seven engines would do two races each and one would have to do three. Red Bull used one engine for three consecutive races last year.
Engine strategy
Not having to use the same engine in consecutive races frees the teams to mix and match their engines to minimise strain. For example, the same engine that does a high-strain race like Monza or Spa could also do Monte-Carlo - the lowest-strain event. Of course, this assumes their engines are happy to sit for four months in between.
There are other complications. In wet races engine strain is greatly reduced, so an engine that does at least one wet race may become a candidate for the unit that has to do three events.
Drivers are also not required to use the same engine all weekend - they could qualify with one engine and swap it for a different unit for the race.
This is generally good news in that we are much less likely to see a driver receive a grid penalty for a race. However at the end of the season drivers may find themselves having to make difficult decisions about which engine is the one to do three races.
Finally, it's not clear whether the FIA intends to publish details of which driver used which engine in which session. Hopefully they will, and fans will be kept in the picture.